mnu_pattern(list1) - List Pattern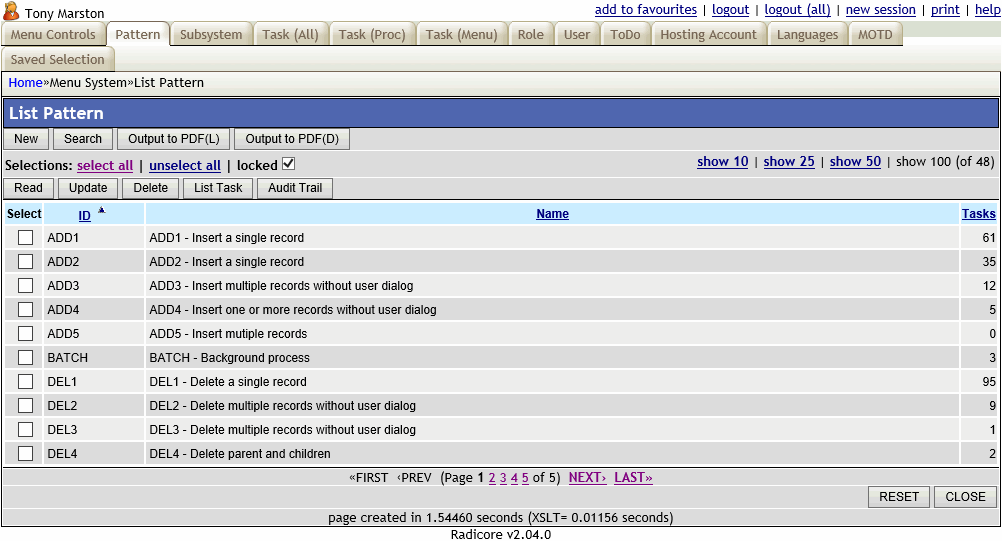 The purpose of this form is to allow the user to browse through the contents of the PATTERN table. The mechanics of these patterns are described in Transaction Patterns for Web Applications.
This form is accessed by an option on the menu bar.
For a complete description of how this type of form works please see Transaction Pattern LIST 1.
---