audit_dtl(list)2 - List Audit detail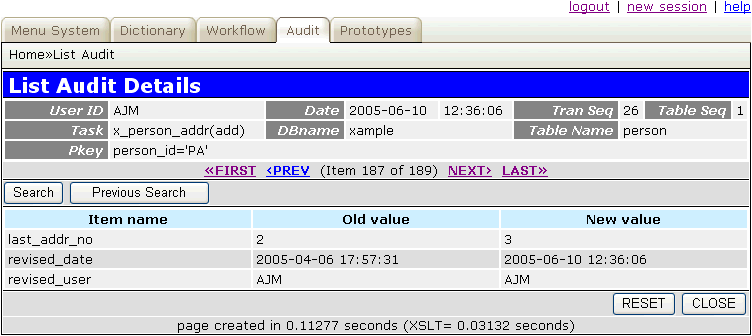 The purpose of this form is to allow the user to browse through the contents of the AUDIT_FLD table of the AUDIT database.
This screen is divided into 2 parts:
The top part shows who made the change and when it was made.
The bottom half shows which fields/items/columns were actually changed.
This form is accessed by an option on the menu bar.
For a complete description of how this type of form works please see Transaction Pattern LIST 2.
| Button | Action |
| --- | --- |
| Generate SQL | Will activate Generate SQL in order to write an SQL query based on the current audit log entry to a file. This can then be used to duplicate the change in another copy of the database. |
---